The best part: Most of these ideas can be thrown together day-of.
You send and receive them every single day, and now its time to celebrate all your favorite emojis with these adorable and easy DIY costume ideas.
1. Poop
Everyone knows one (if not 10) people whose favorite emoji is this little guy.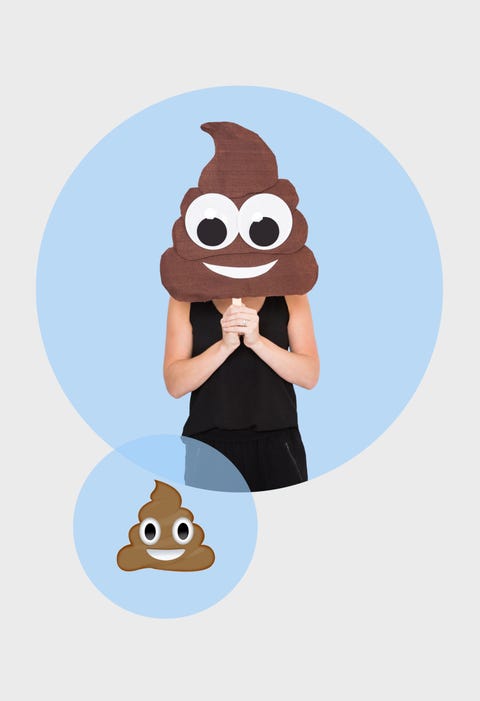 2. Crazy Tongue Face
This idea is a guaranteed laugh. DIY this goofy face last minute, using a circle of yellow felt, felt accents cut into the shape of facial figures, a googly eye, and a Popsicle stick.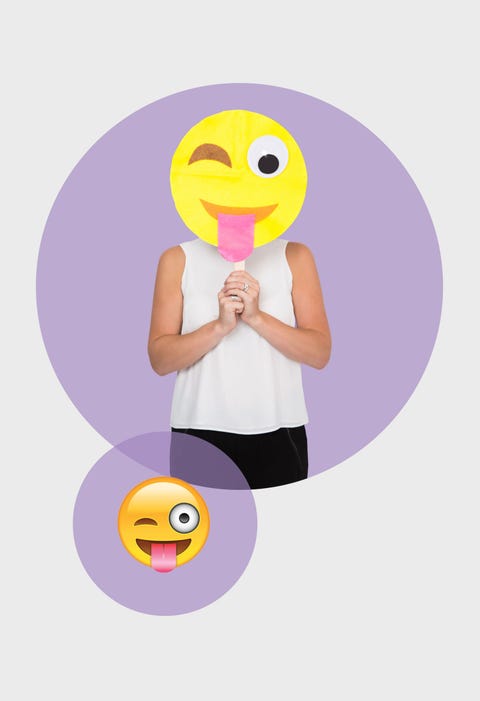 3. Salsa Dancer (Hair Focus)
Another version with any long red dress: Let your hair down (or wear a long wig) and pop on some red lipstick for a spot-on look.
See more on Brit Co.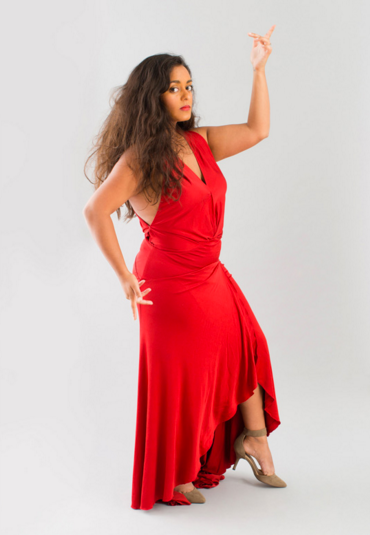 4. Food
Your dogs would probably rather eat tacos and pizza than be wearing costumes inspired by taco and pizza emojis, but they don't get a say in this. Lucky for them, these mostly-felt getups created by Meg Allen Cole are super-comfy — and ridiculously cute.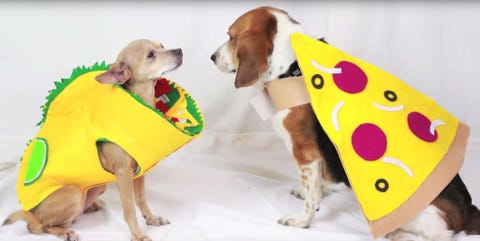 5. Cut It Out
Grab a pink long-sleeved shirt and you've got yourself a few different options, starting with this lady telling folks to "cut it out."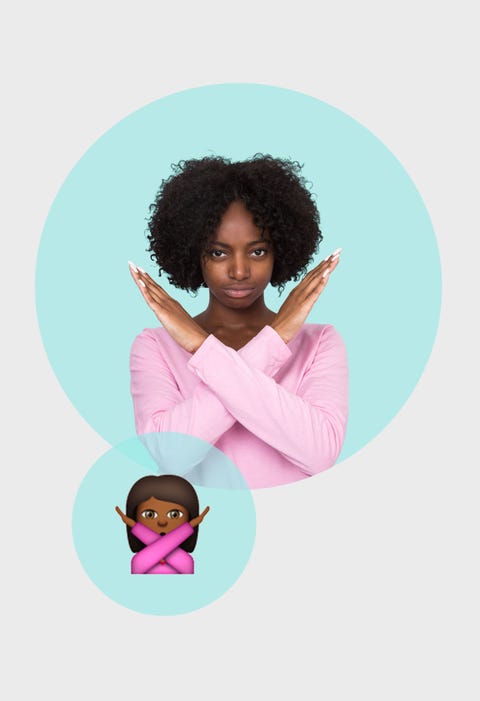 6. Money Maker
With this costume, Halloween isn't just a holiday, it's a payday, too. Another yellow felt face option, this pick features dollar sign eyes cut from black duct tape, a green tongue and tan accents.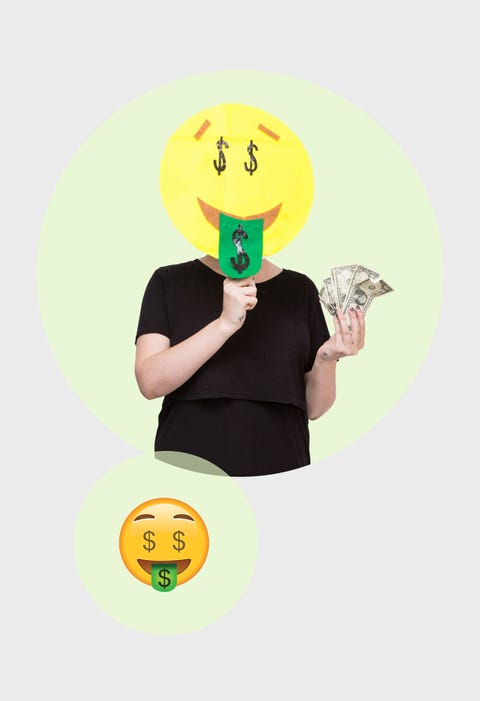 7. Heart Eyes
This adorable yellow face features hearts for eyes to show just how in love with everything (and everyone) you are. Use glittery red felt for a touch of sparkle.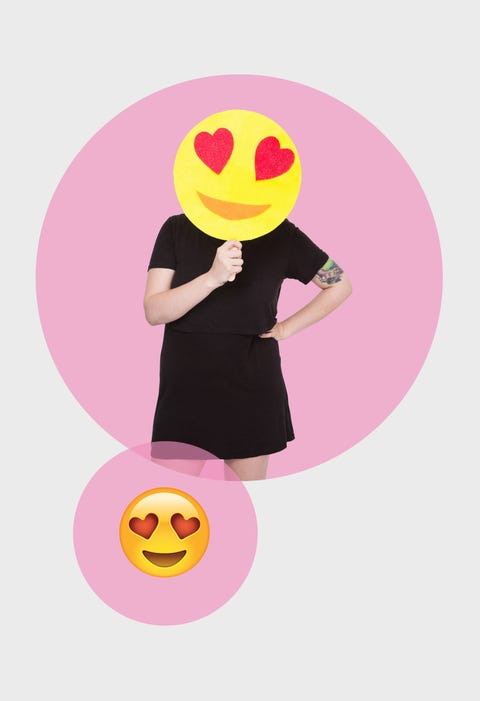 8. Ghost
Is there any emoji that's more Halloween appropriate than the ghost? While ghost costumes are one of the most popular year after year, this silly unevenly-eyed emoji look is way more fun than your typical holes-cut-into-a-sheet variety.
9. Crown
Yellow construction paper, scissors and tape — that's all you need for this one. How much simpler (and faster) could it possibly get?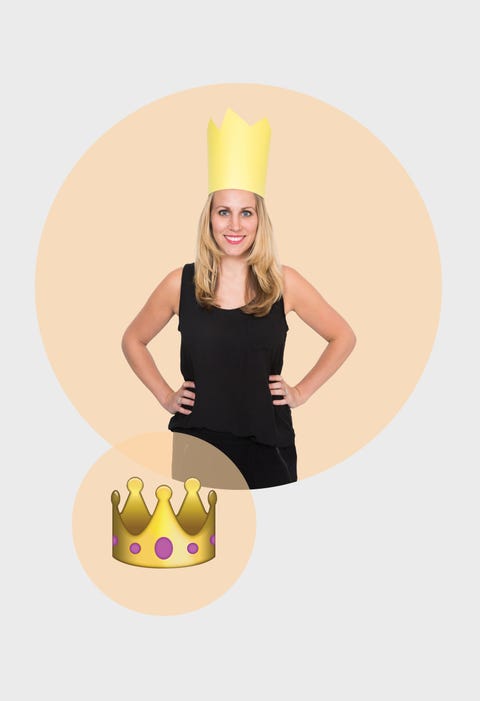 10. Laughing Crying
Few emojis show up more frequently used than the crying-laughing one. Simply add blue cutout "tears" to the yellow emoji face base — you'll have folks in hysterics all night.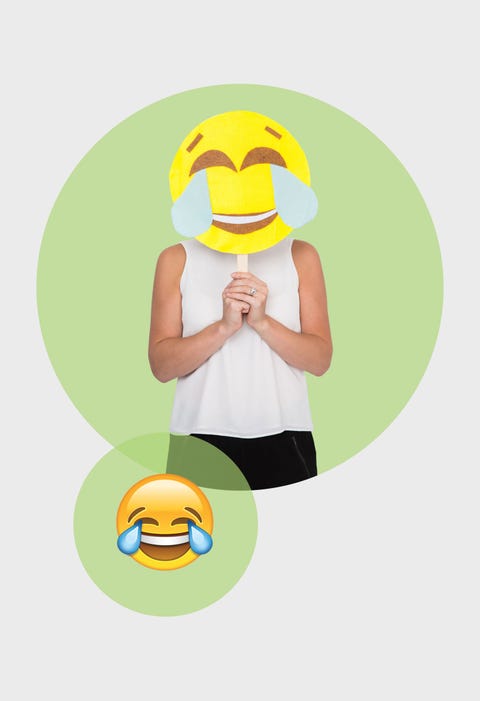 11. Dancing Duo
This takes a little more assembly than the rest, but don't worry, it's very minimal. Just get a pair of black tees, black shorts, black socks and black bunny ears, that are either folded or cut to get a flat top, and you're good to go.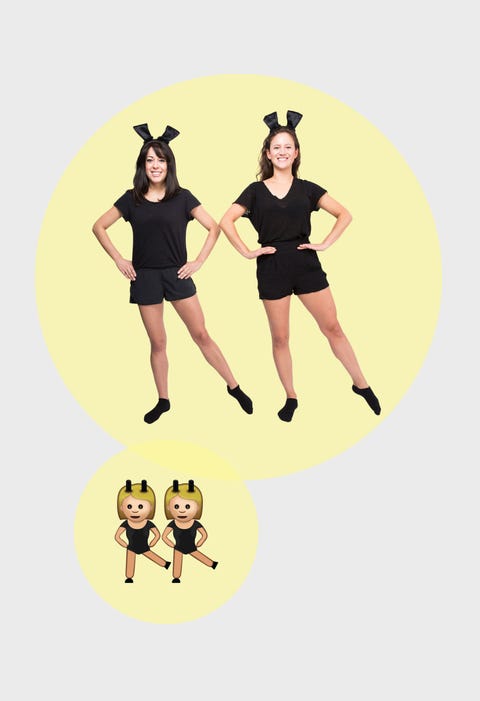 12. Cat With Heart Eyes
If you're one of those folks who's totally switched from using the regular yellow faces to all the cat emojis, you need to try this super simple costume.
See more on Instagram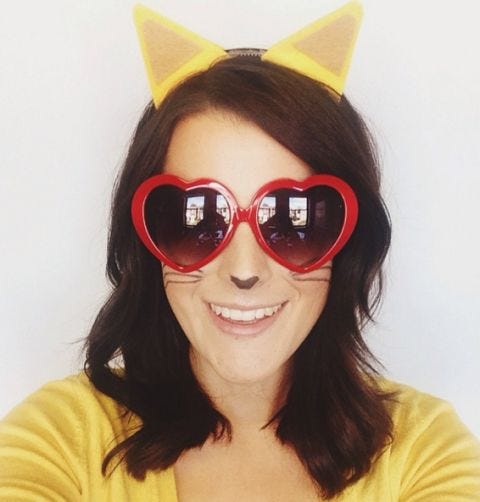 13. Pineapple
This pineapple costume is a little more complicated than most of the others on this list, but if you're willing to assemble the textured yellow dress and the funky green "crown," it is one of the cutest ways to show your love for emojis.
See more on Instagram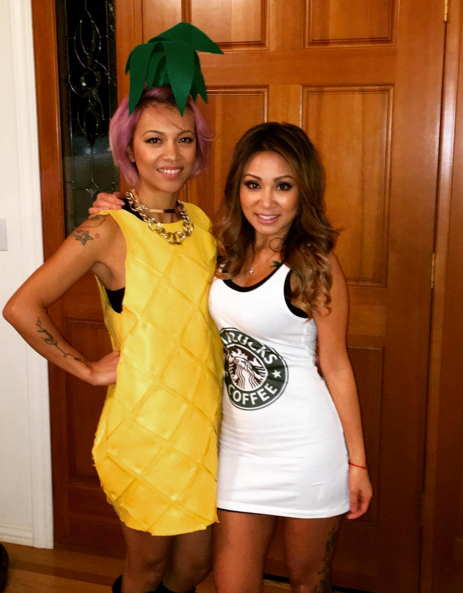 14. Couple In Love
For a clearer couple costume, try this adorably in love pair wearing pink and blue shirts, carrying a bright pink heart between them.
15. Puppy Dog
We can all agree that this spot-eyed dog is one of the cutest emojis, right? Created using cardboard, tissue paper and glue, this idea takes a little extra effort, but it definitely pays off in the end.
16. Pizza
Pizza lovers young and old will be impressed by this fun DIY pizza costume. And if you're not a pepperoni fan, you can always construct different "toppings" out of felt to load onto your slice.
See more on Instagram.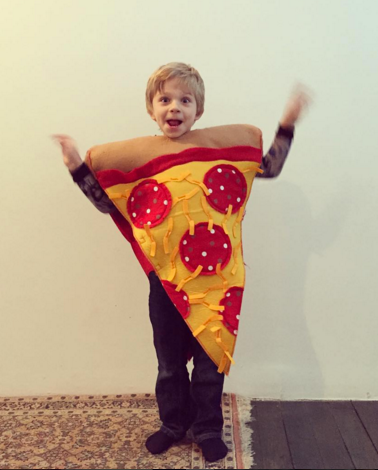 These homemade Halloween costume will rock your celebrations. Emoji can be used in these creative costumes, I have never expected.
Make your Halloween more memorable with these emoji costumes.
Happy Halloween!!
16 Homemade Emoji Costumes That Are Perfect for Halloween
Reviewed by
Team
on
September 19, 2018
Rating: